These are links of interest to area residents and visitors. If you would like to suggest additional links, contact the webmaster.
The William "Bill" Rabedeaux Clock
The William "Bill" Rabedeaux Clock was erected to honor a man who had generously given of his time and talent to the improvement of the Wilton Community. The Clock was purchased and erected in 1997 through donations from friends and local businesses.
The Depot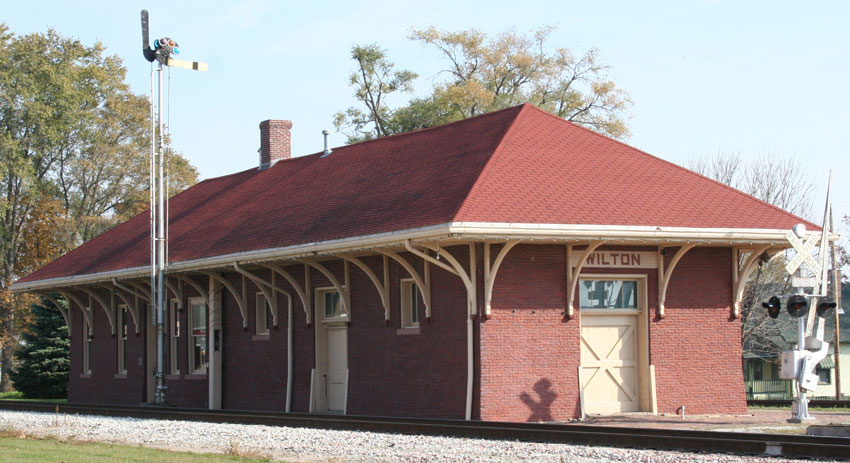 Since 1855 when the Mississippi and Missouri Railroad, soon to be called the Chicago, Rock Island, and Pacific Railroad (CRI & P) built the first rail lines in Wilton Junction, Iowa, the community has celebrated a rich railroad history. After falling into disrepair, the Wilton Historical Society acquired the depot in 1987 and over the next decade worked to raise the funds to restore this significant piece of city history.
Wilton Candy Kitchen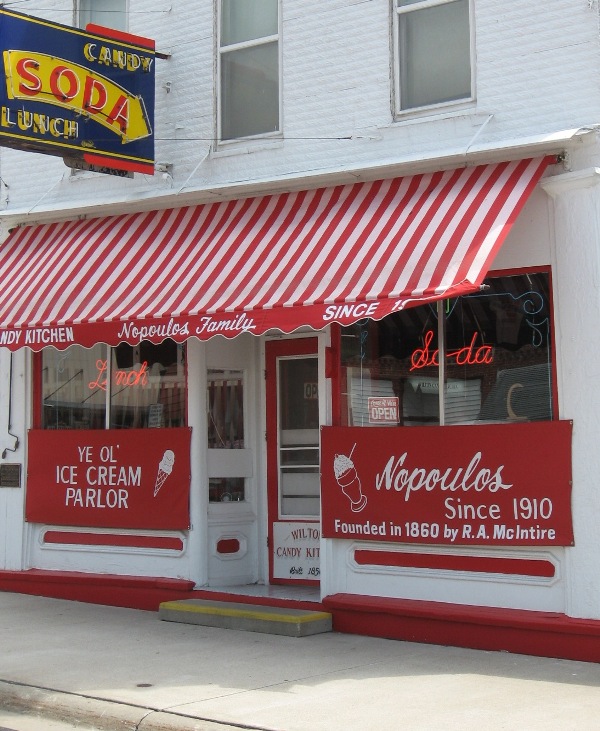 The Wilton Candy Kitchen is considered to be the oldest continuing ice cream parlor/soda fountain/confectionery in the nation. The candy kitchen was established in 1867. It serves George's homemade ice cream, phosphates, lunches, and candy. And, in the back in a museum, one can learn some of Wilton's history. The building is listed in the National Register of Historic Places.