Image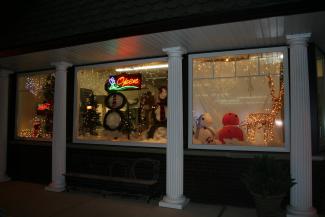 Sunday, December 2, 2018
Festival Of Trees Sponsored
By The Wilton Historical Society At The Wilton Depot
4:30 – 7:00 P.m.
Christmas Parade & Lighting Of Christmas Tree
Starting From The Wilton Post Office Santa Will Stop Along The Way To Light The Christmas Tree!
5:00 P.M.
Wilton Boy Scouts Soup Supper
5:00 P.M. – 7:00 P.M. - Community Room
Window Walk – "Gingerbread House"
Rainbow Wreath Scavenger Hunt For The Kids - 5:00 –6:30 P.m.
Santa & Mrs. Claus Will Visit – 5:15 – 7:00 P.m.
City Council Chambers – 106 E. 4th St.
Snowman Photo Op             Light Contest
Outside City Council Chambers prizes For 3 Places
Hayrack Rides – Sponsored By Nathan Sawvell
5:15 - 7 P.m. In Front Of City Council Chambers (106 E. 4th St.)
Wilton Hustlers 4-h Club
Will Be At The Wilton Café Doing Crafts With The Area Children – 5:00 – 6:30!
Open Houses
Blooming Ideas
Wilton-durant Advocate News
D.s. Webb & Company
Tinted Vintage
Wilton Bank
Wilton Candy Kitchen
Country Financial
Fred Grunder Building
Sassy Stylz
Adopt A Pole Participants
Advocate News
Blooming Ideas
Candy Kitchen
City of Wilton
Community Bank
lorlen Candles
Sassy Stylz
White Pigeon
Wilton Bank
WTC Communications
A Christmas Play
"Scrooge Makes Up"
Masonic Temple Stage
405 Cedar St. – 3:00 – 5:00 Free Admission