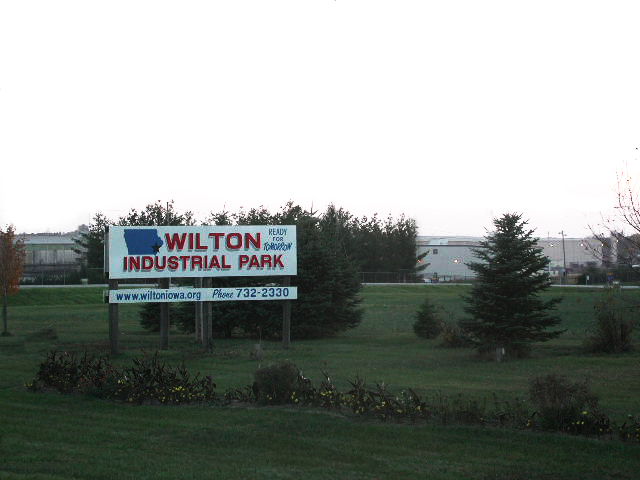 2018 year in review
WDC Industrial Park Results
Hy-Line North America has given our area quite a few positive economic results since their move to Wilton in 2015.  Initially, they were looking to create 25 – 50 jobs at their "state of the art" 95,000 sq. ft. facility located in Wilton's Industrial Park.  Up to the present time, Hy-Line has created 75 jobs.  They have generated additional successful businesses by going into business with local farmers who build breeder farms to supply them.  To date, eight new breeder farms have been established in the region.  
New Opportunities
From January 1 through October 31. 2017, we've worked with our partners on site/building information for 17 prospects. We have 16.46 acres left (out of our original 56 acres) to sell in our industrial park and will work hard to encourage new prospects to join us.  
Downtown Revitalization Results
We continue to work toward becoming a vibrant hub of activity for economic growth in our Historic Downtown Business District. WDC and the City of Wilton devised a plan of action to renovate our downtown building facades and in 2016 we received a $500,000 Community Development Block Grant to restore and renovate 11 building facades. Façade construction will begin in December and be completed October 2018.  We are now in the process of recruiting new businesses in this district.
New Opportunities
This year we also became a Certified Local Government which means we can work with local citizens to restore our community's historic areas-sites-buildings.  This will stimulate historic tourism in our area as well as preserve the story of our past for present and future generations. Wilton also was the lucky recipient to receive the Freedom Rock go to: http://www.thefreedomrock.com/  for more information on this beautiful and patriotic art piece.
Skilled Workforce Initiative
Realizing that our industries will lose many skilled employees through retirement, WDC is working with the Wilton Community School District, Industrial Leaders, and Eastern Iowa Community College to strengthen and build a skilled workforce.  

Opportunities
To date, we have organized student tours of Gerdau, Sinclair Implement and on November 28---Eastern Iowa Light & Power Cooperative, in an effort to show off and demonstrate good area jobs and the skill sets that are needed.   

Housing Initiative
Wilton is experiencing a housing shortage as it pertains to affordable homes and land for lots.  WDC and city officials looked at where we want our community to grow to expand our options for folks who want to live here. In order to make a sound strategy for this housing initiative, we had a housing study completed.  In 2018, we will use the recommendations we received in this study report to develop a strategy in an effort to develop urban areas of affordable housing.  

Opportunities
WDC has written five grants for various projects.  We were successful in receiving funding for two of the five grants for the Freedom Rock initiative. We are working on a grant now for help in funding the renovation of Wilton's Historic City Hall.  In addition, WDC is writing several grants for the Wilton Recreation/Wellness Center.